FULLY EQUIPPED WORKSHOP AND SKILLFUL MECHANICS
Road bike, gravel bike, MTB or TT bike – at KOA we manage (almost) everything.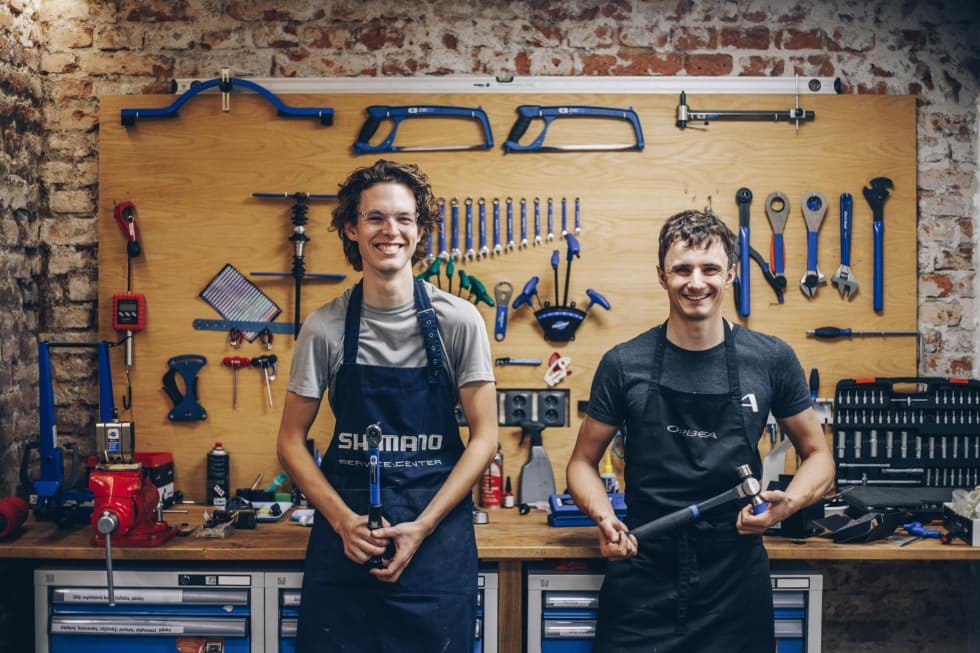 GIVE YOUR BIKE THE BEST CARE
Professionally equipped workshop, precise mechanics who have experience with all kinds of bikes – that's KOA service. Whether you need to prepare your time trial bike for a race or refresh your bike for your commute, we are at your service. We tailor the service to your needs, but we're also willing to explain what your bike needs if you're not quite sure. We are happy to discuss your wishes and share our experience with you. You don't have to worry about your bike with us.
USE THE FORM AT THE BOTTOM OF THE PAGE OR EMAIL US at servis@koa.cz TO ARRANGE A SERVICE FOR YOUR BIKE.
---
WHAT WE UNDERSTAND
road, gravel, time trial and mountain bikes

electronic shifting Shimano Di2, SRAM AXS eTap, Campagnolo EPS

hydraulic brakes Shimano, Avid, Tektro, SRAM, Campagnolo, Hope

bearings, chains, brakes and shifters of all kinds

tubeless systems for road and off-road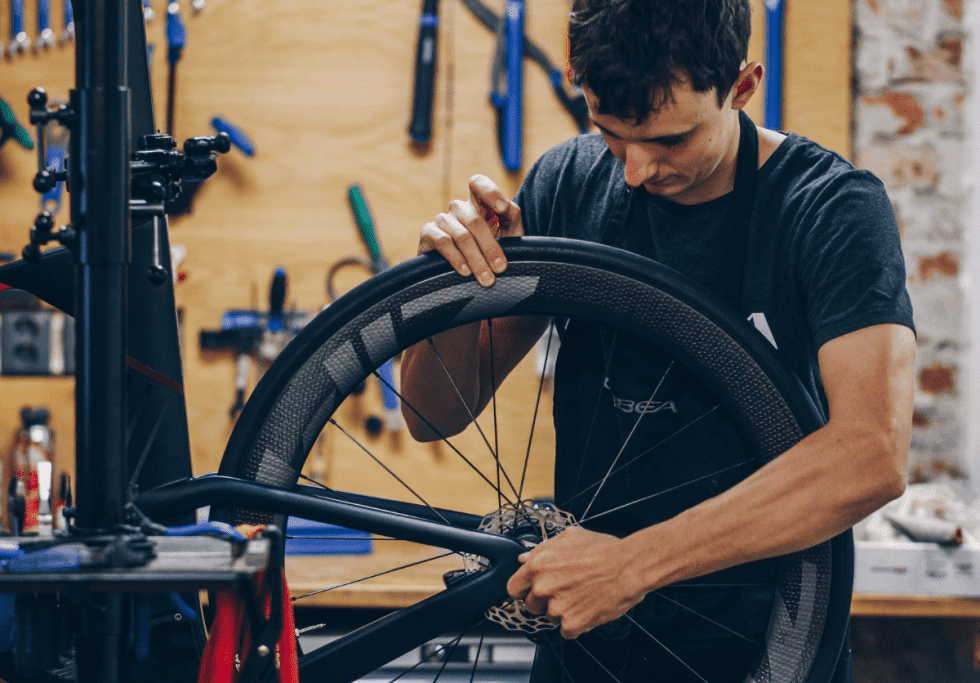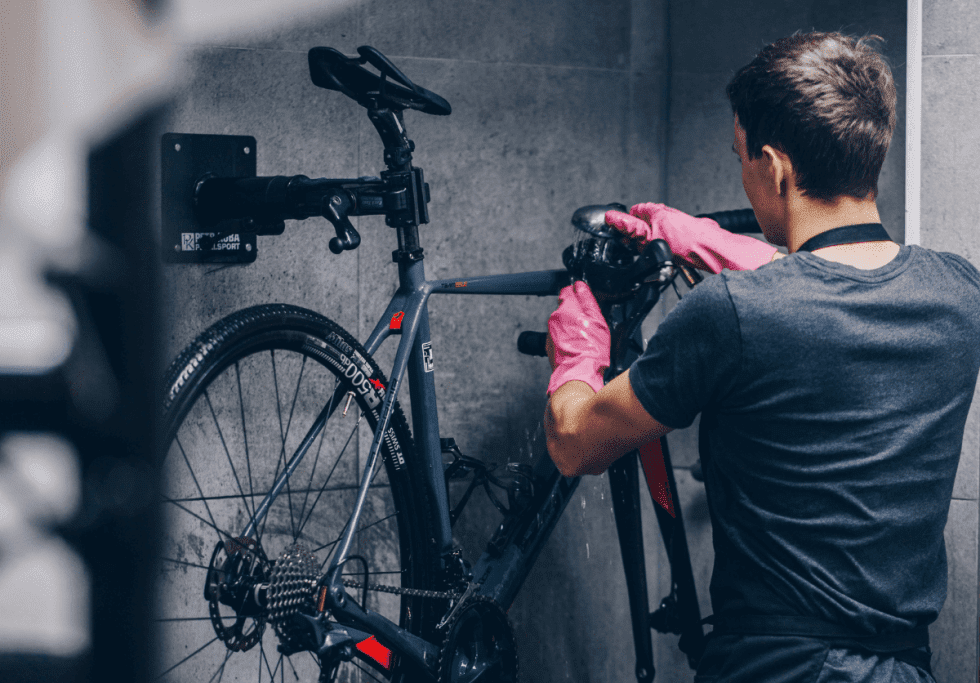 WHAT WE CAN NOT DO
We do not service suspension components, but we are able to service your bike at a reputable dlouhanworks.com workshop at standard list prices as part of servicing your bike with us.
Electric bike motor and control unit servicing. We have nothing against electric bikes, but we lack the resources to fully diagnose and properly set them up.
SERVICE PRICE LIST
BWe can usually complete a routine adjustment, check and wash your bike in one hour. We value an individual approach to our customers, therefore we do not keep a price list for most individual tasks. We can only accurately estimate the price of a service once we have the bike in the rack. This is the only way the final price is fair to all customers and the mechanic. The billing includes a detailed time report of all tasks.
Washing, lubrication and inspection of the whole bike – 600 CZK
Lacing a wheel – 1 000 CZK
Tuning the bike for a race – inspection, washing, routine adjustment, calculation of optimum tyre pressure, selection of the most suitable chain treatment – 1 200 CZK
Unpacking, inspection and adjustment of a new bike from a box bought online – 1 500 CZK
1 hour of mechanic work – 1 000 CZK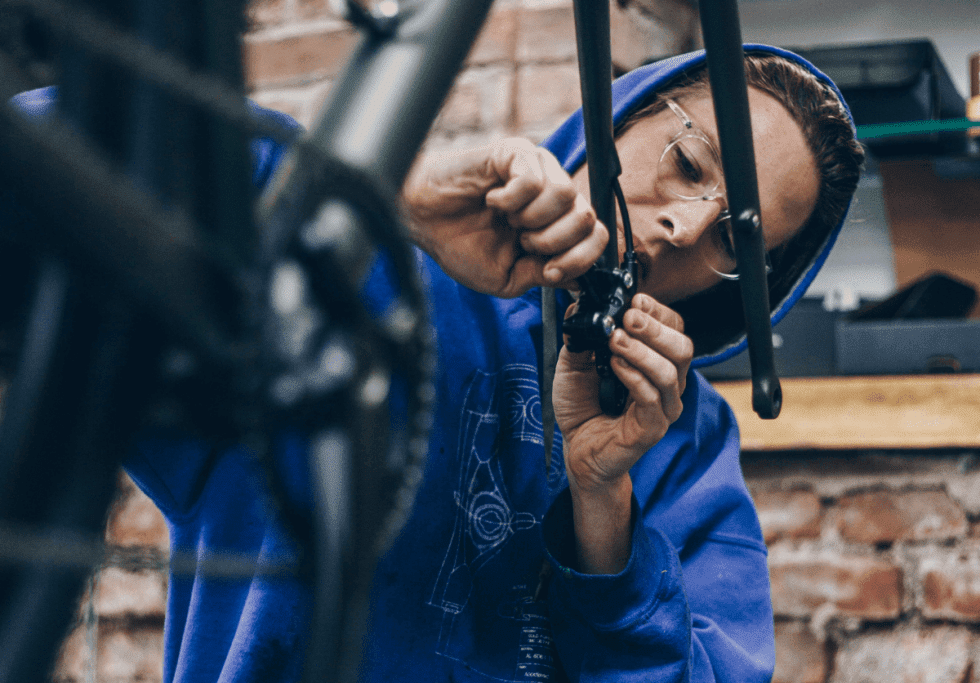 EXPRESs SERVIce
Anything can happen. Do you need to have your bike in perfect condition and the usual waiting times during the season don't suit you? Send a text message to our chief mechanic Max on +420 606 543 942, he will try to accommodate you.
1 hour of mechanic express work – 2 000 CZK
contact
FOR SPECIFIC QUESTIONS, PLEASE CONTACT OUR MECHANIC MAX. FOR A SERVICE RESERVATION USE THE FORM BELOW or eMAIL US at servis@koa.cz.
---
book a service
To book a routine service for your bike, please use the form.