Sport, a great group of people and great coffee – these are ingredients that are never missing at KOA!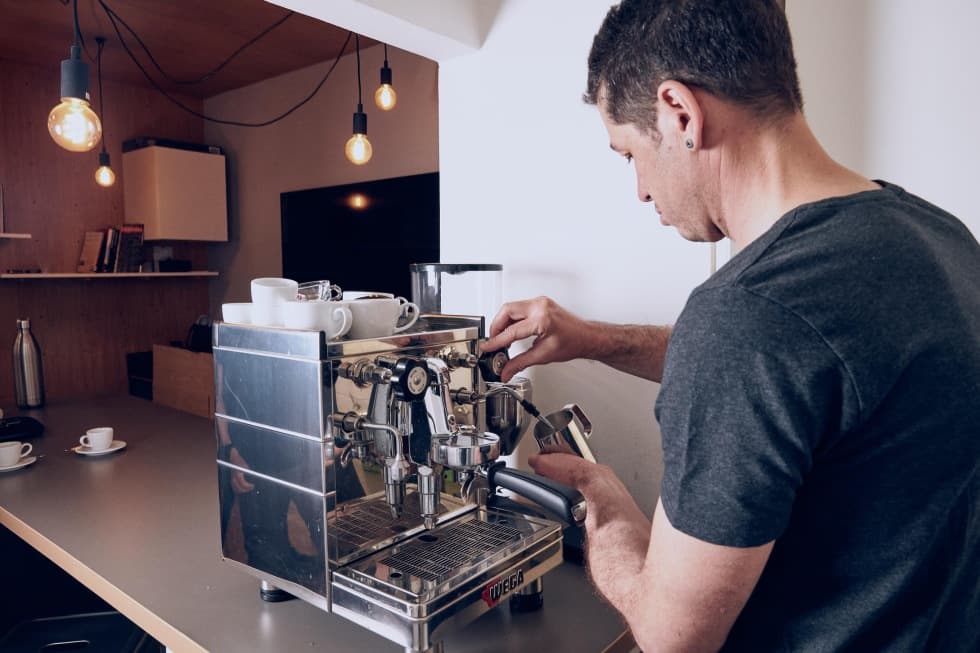 When we are not building a new bike or are not training, we make a specialty coffee from our friends at Bohemian Coffee House. Drop by at KOA and we can discuss anything that interests you about our activities over coffee. In our bike shop you can see quality pieces with KOA design, cycling jerseys and goods from brands that are not on display everywhere.
During the season we organize social rides. There are KOA guides for each route length and performance group who set the pace and manage the pack. We are not a private party of fools racing for nothing – we ride to enjoy being on the bike together. We post current ride dates in advance on our Facebook and Instagram.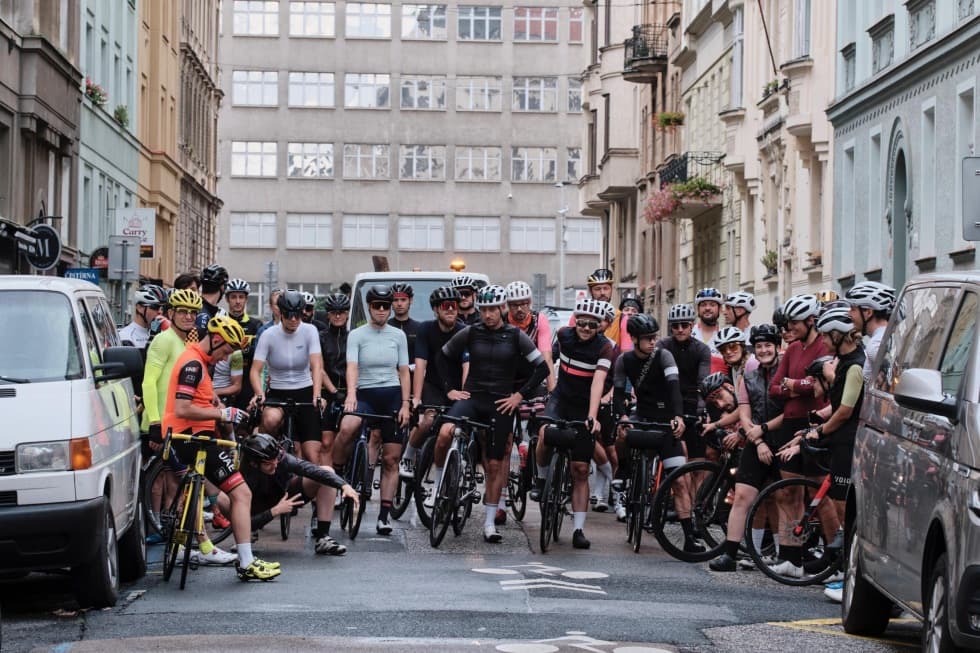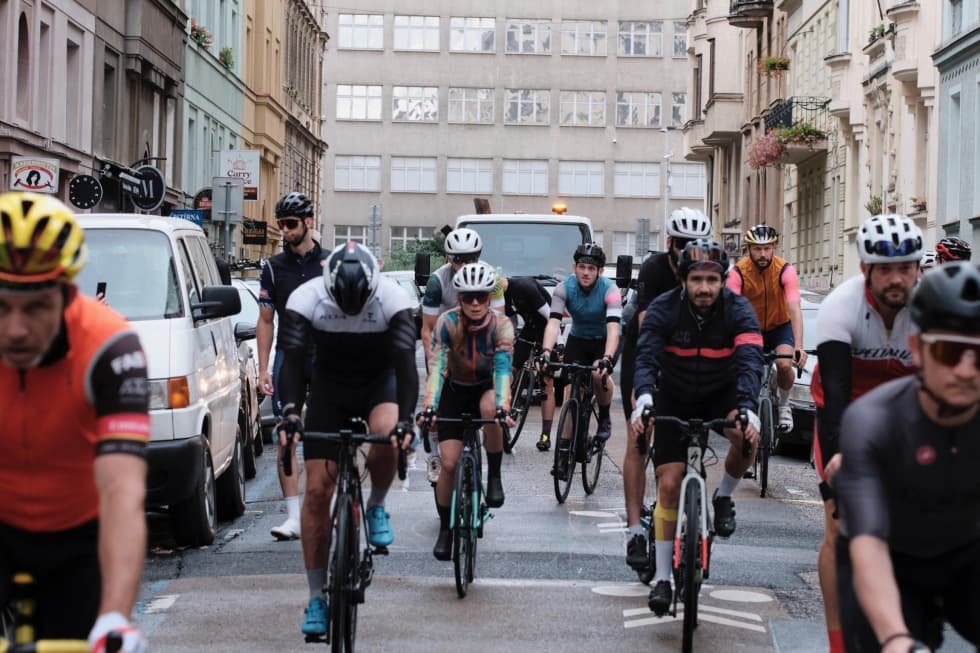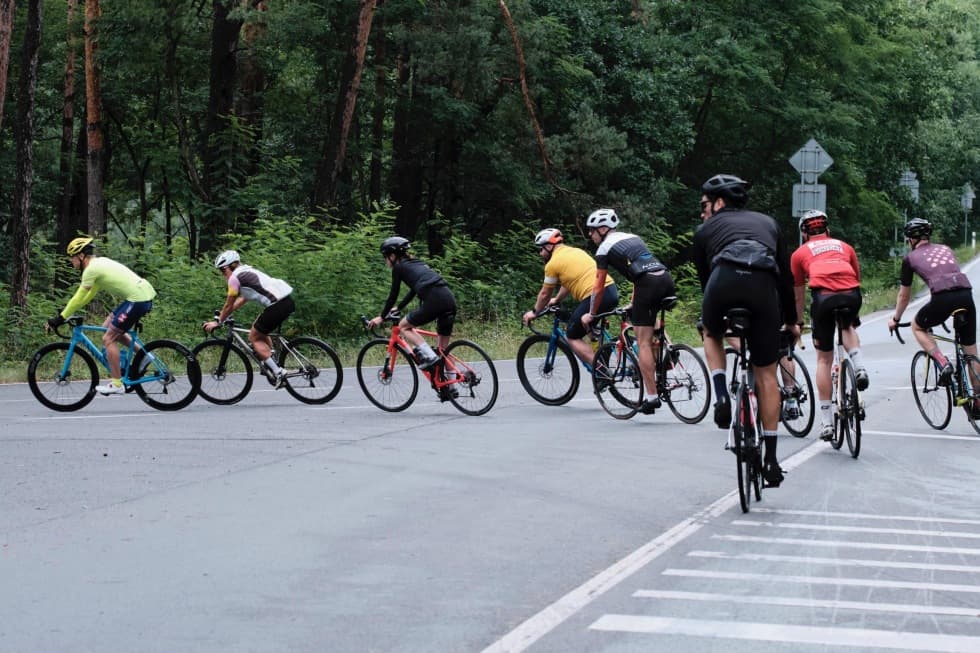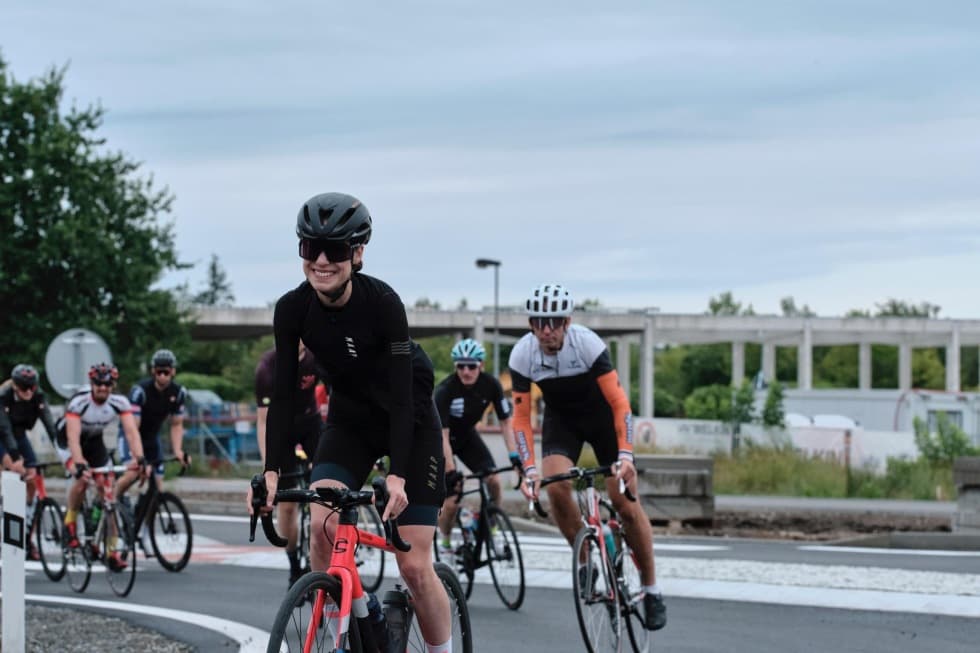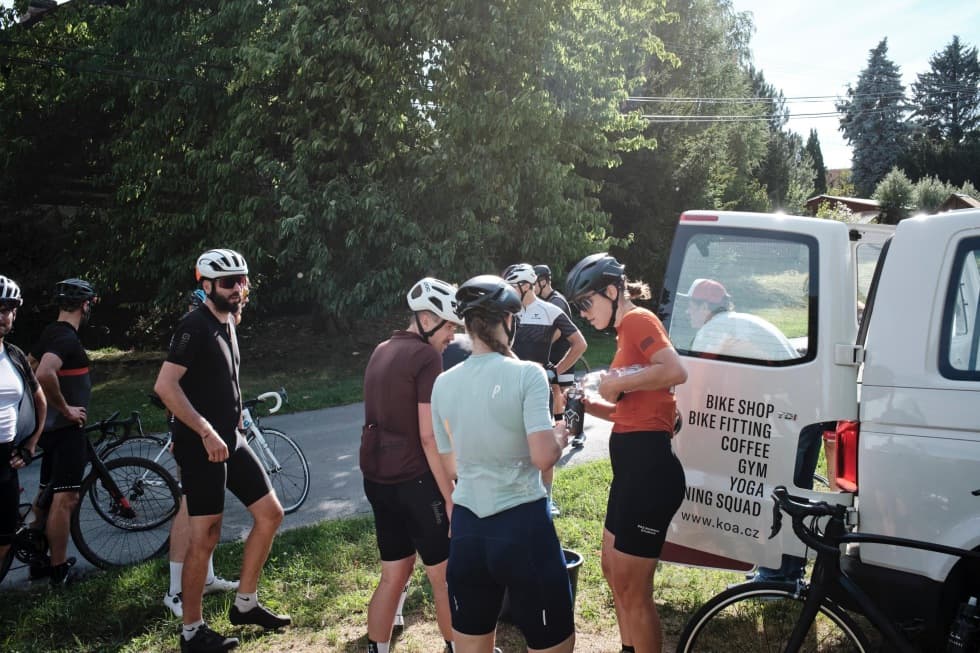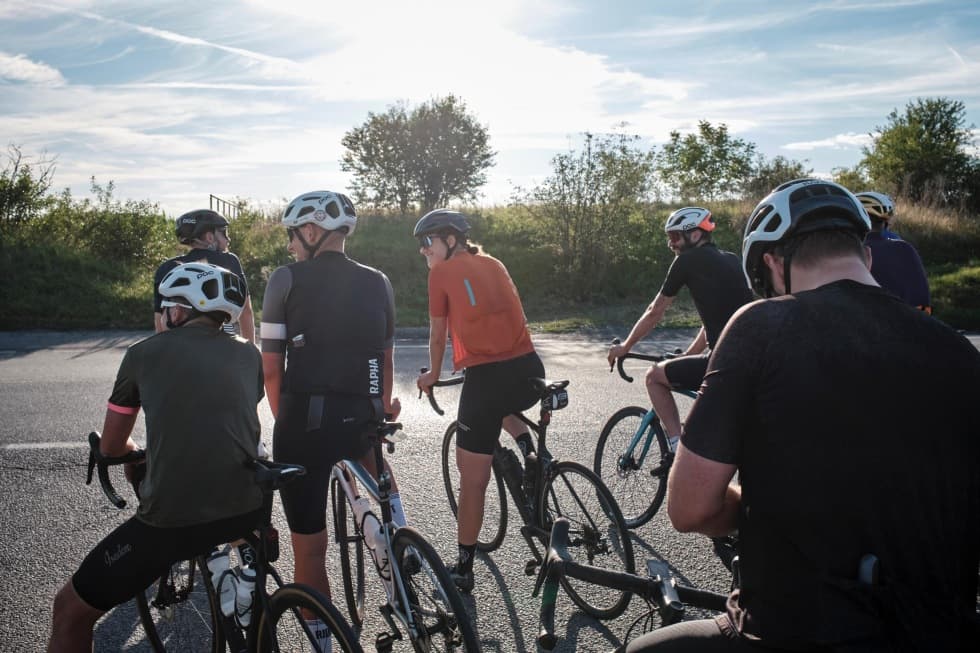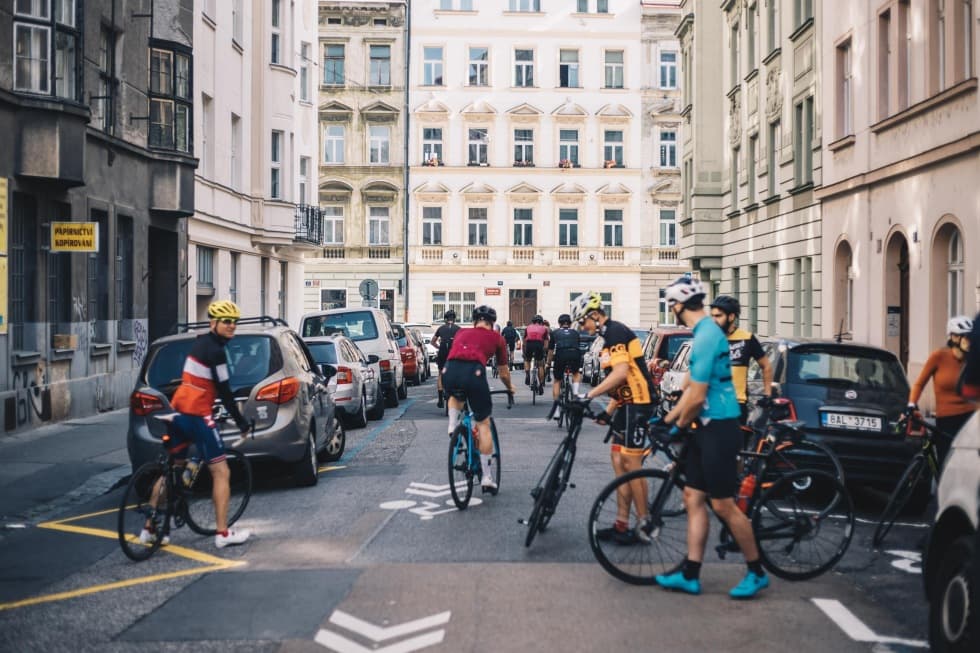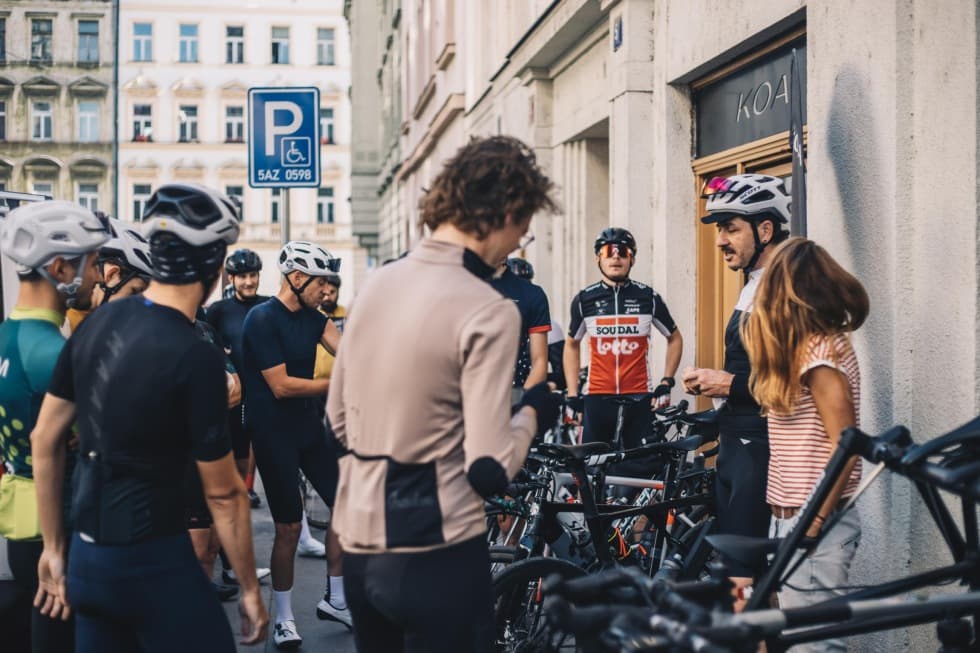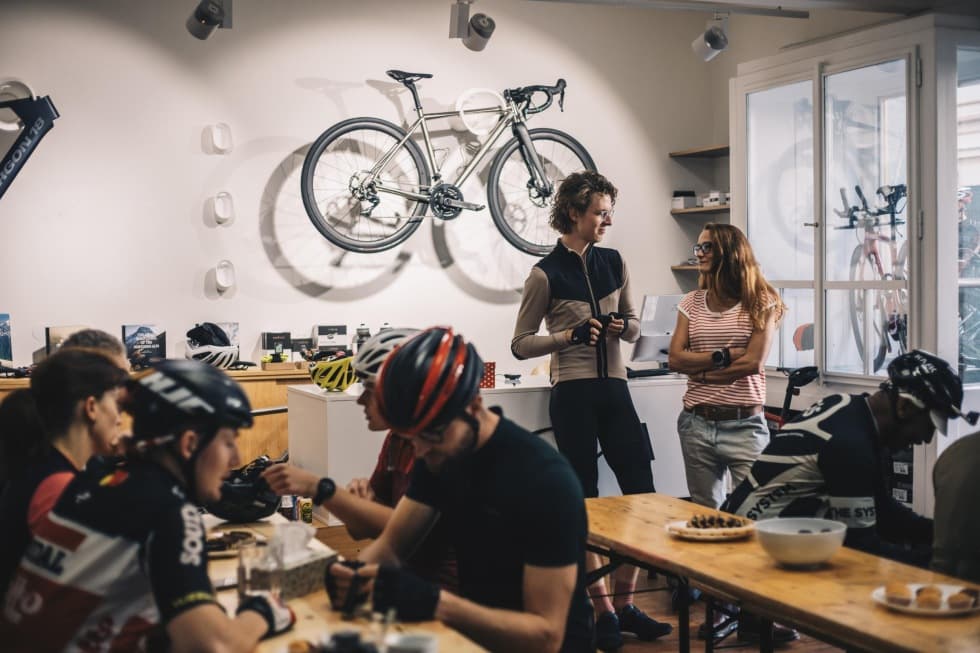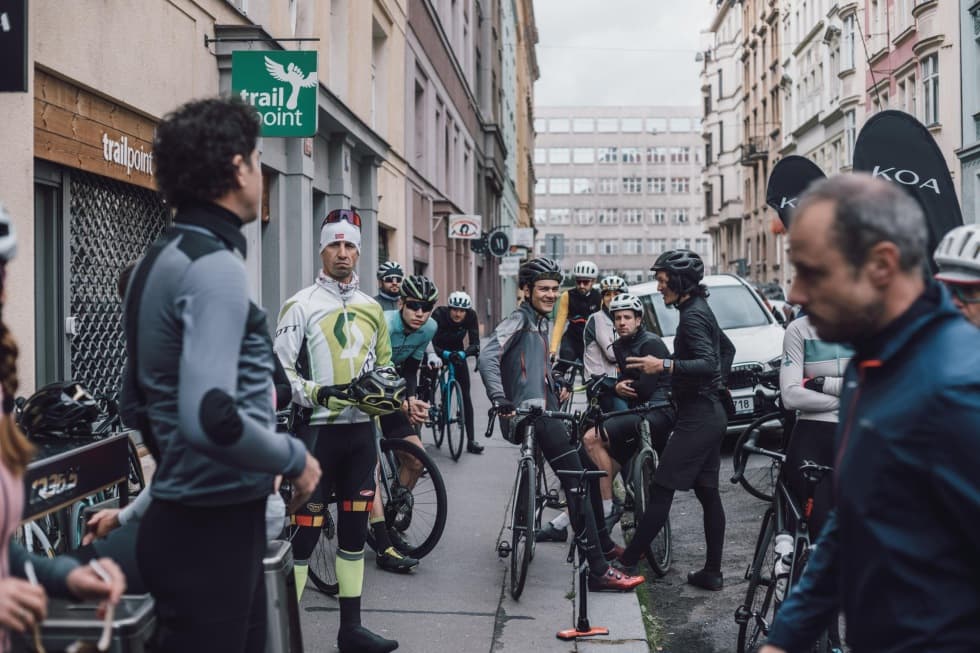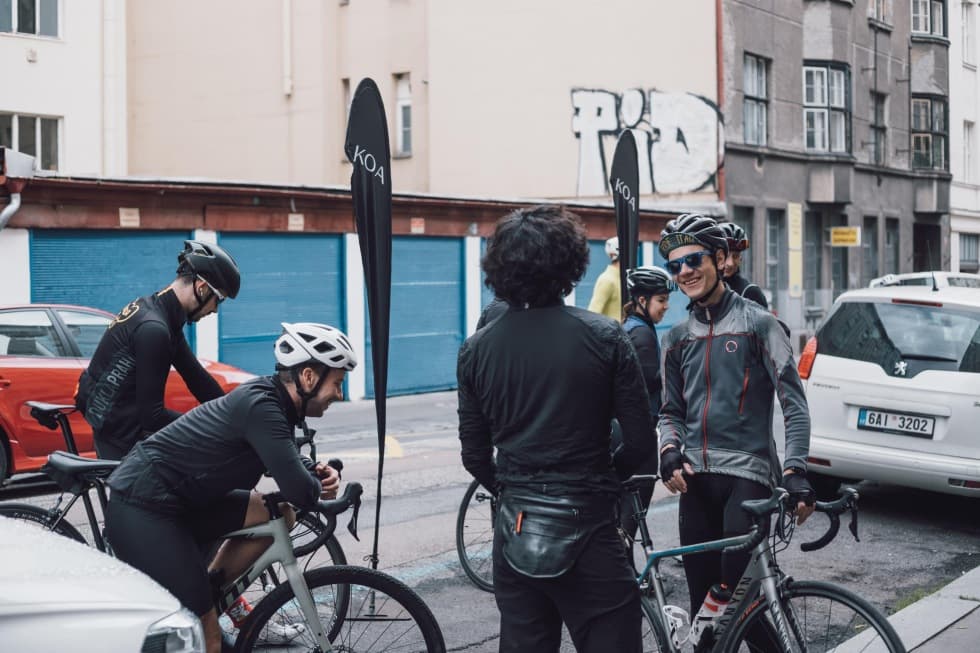 A couple of times a year we throw a party – in Czech we call it "KOA pípa" (which means there is a beer from tap). Sometimes we introduce new jerseys, sometimes we show off a new dream bike. What is next? That will be a surprise even for us.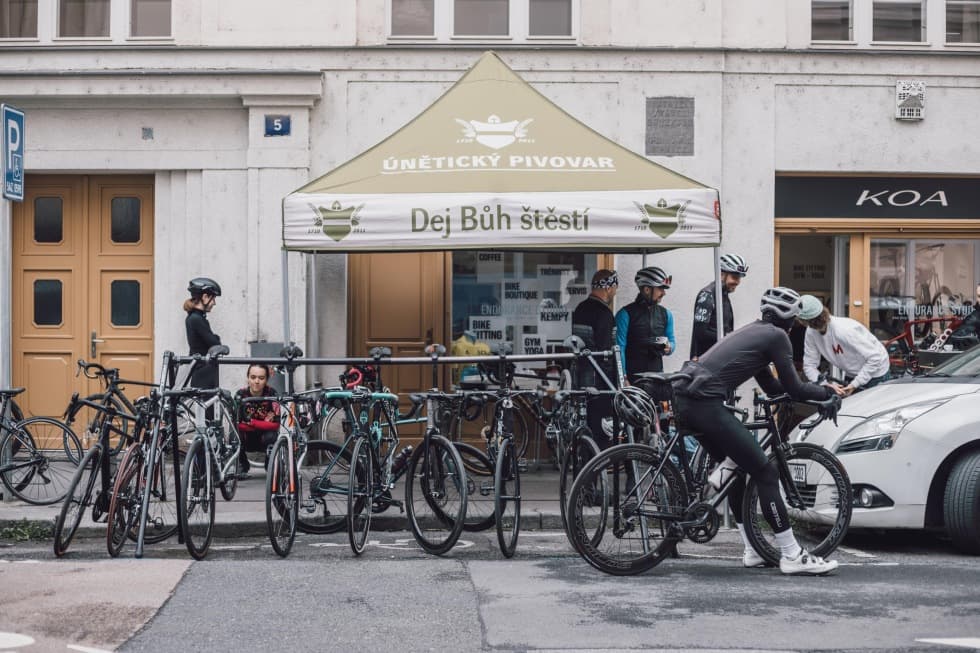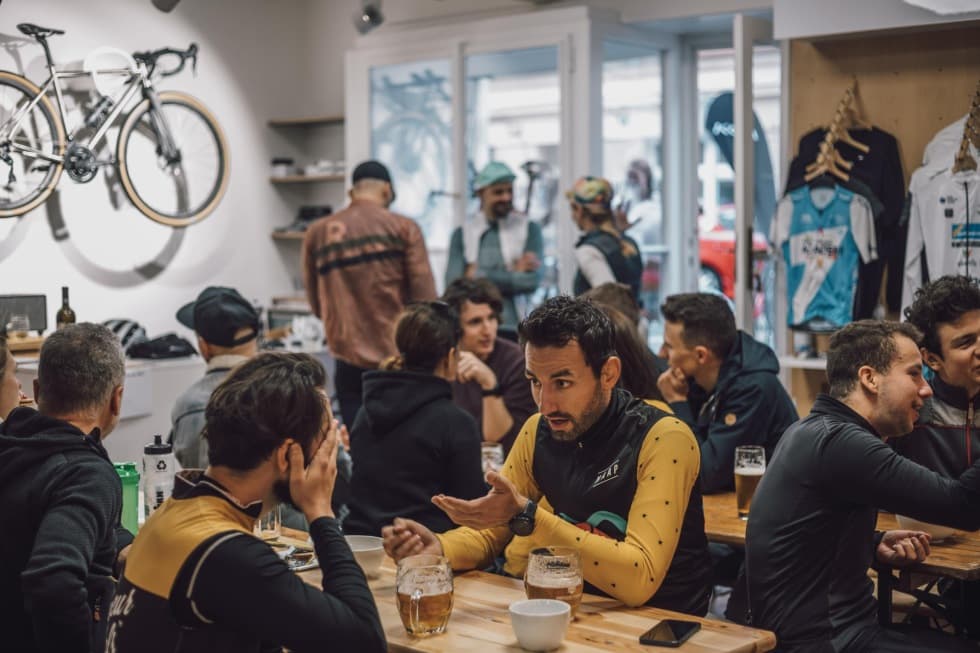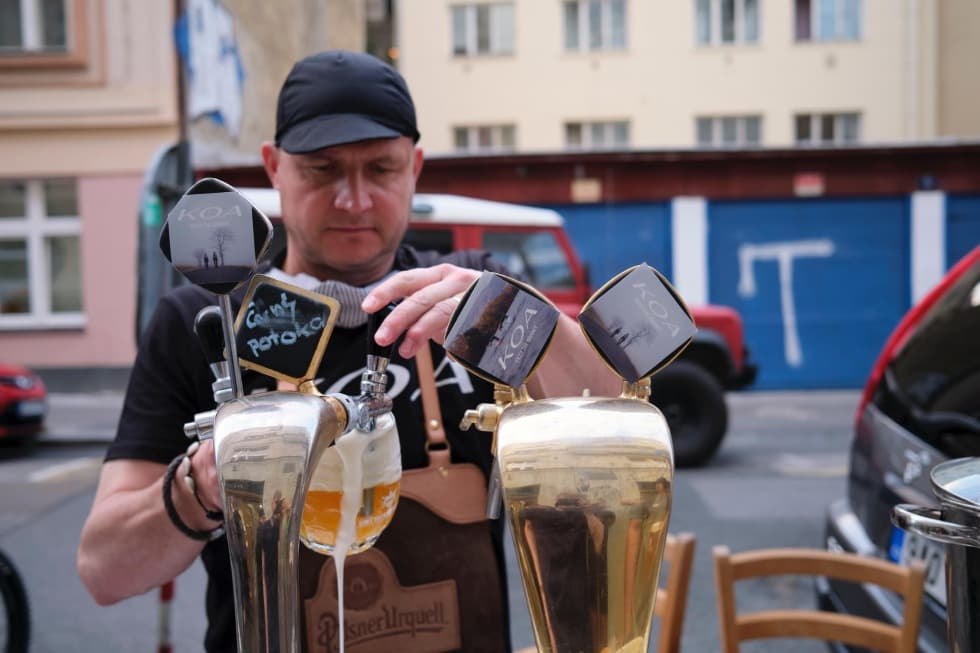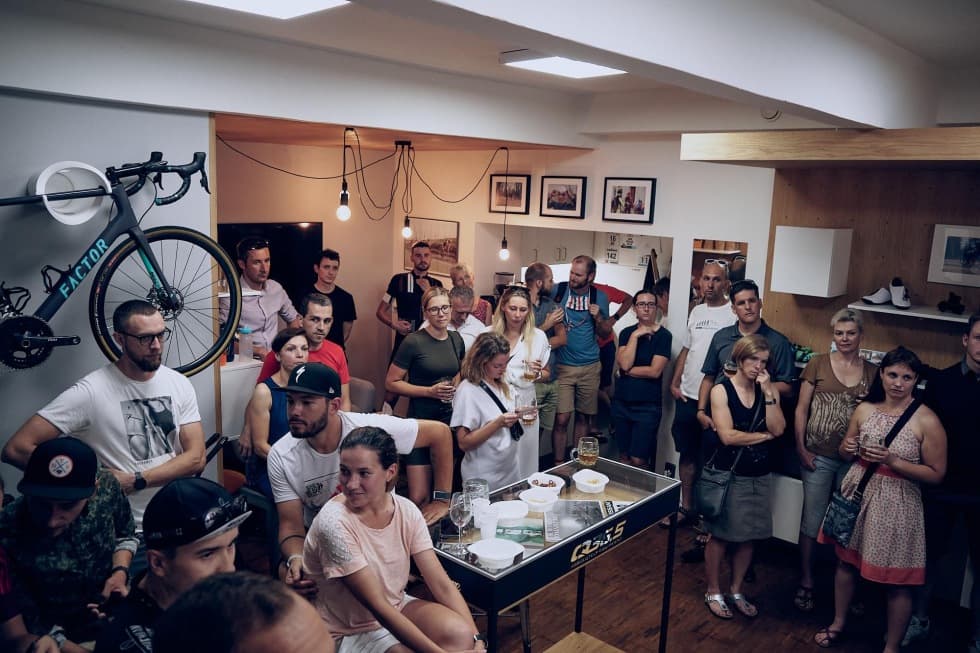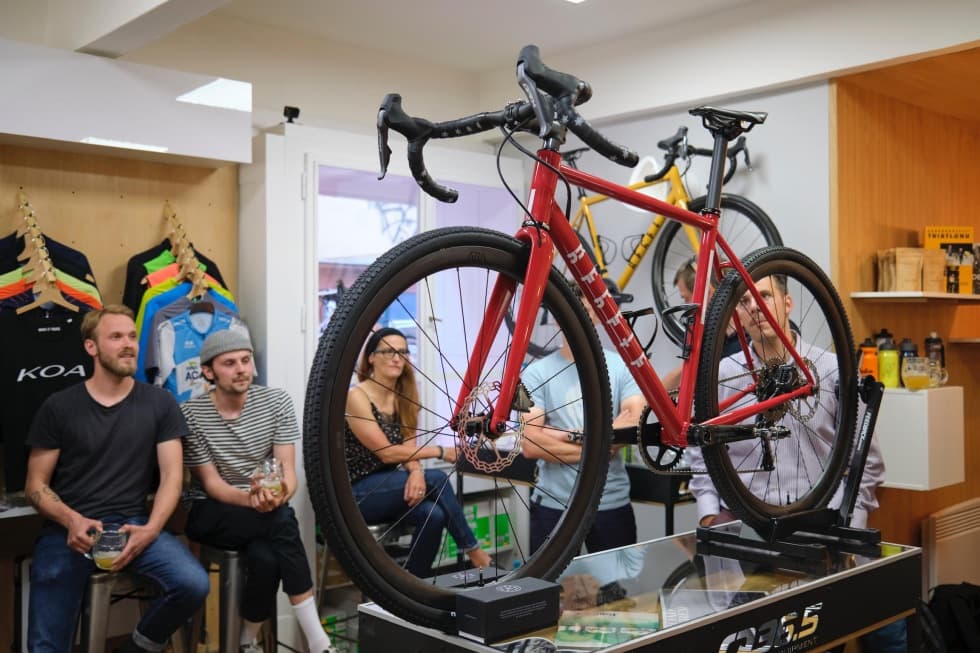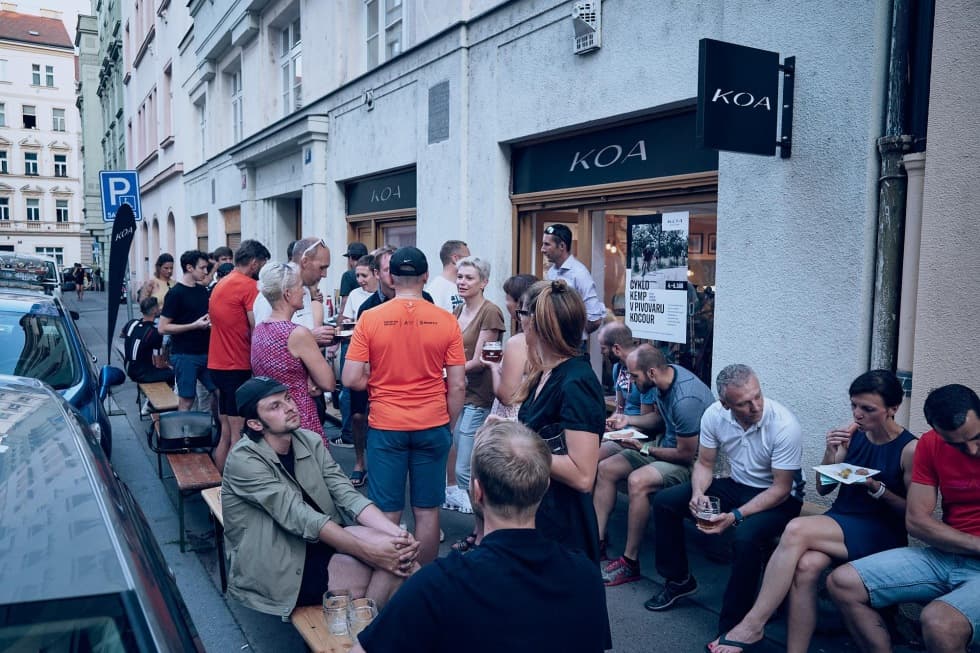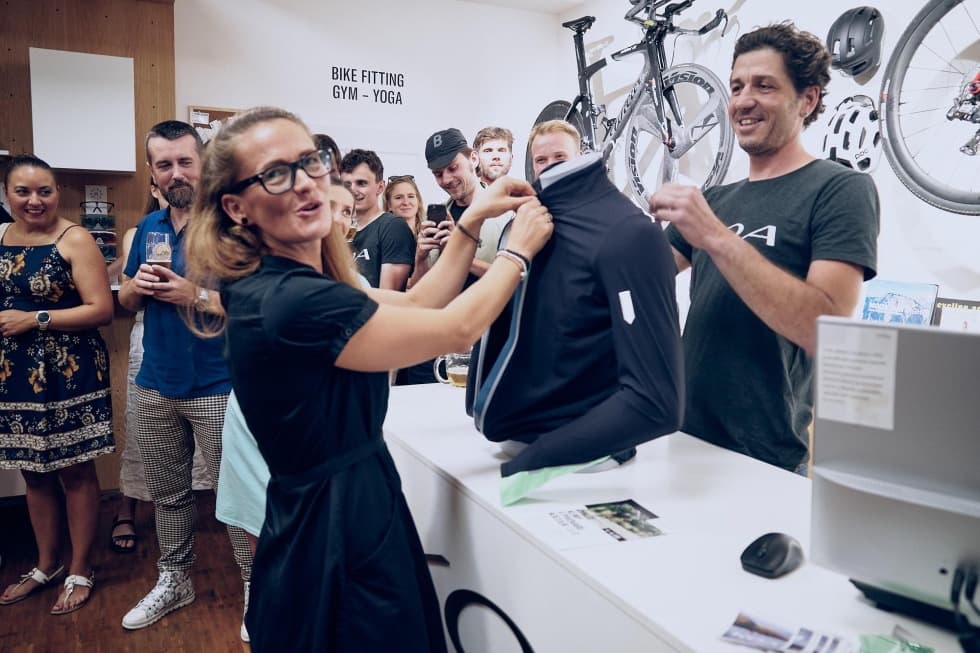 Strade Bianche, Tour of Flanders, Fleche Wallonne, Paris-Roubaix, exciting stages of the Tour, Giro or Vuelta – we enjoy the biggest events together. We usually start with a ride and then watch the race over a beer and a bite to eat.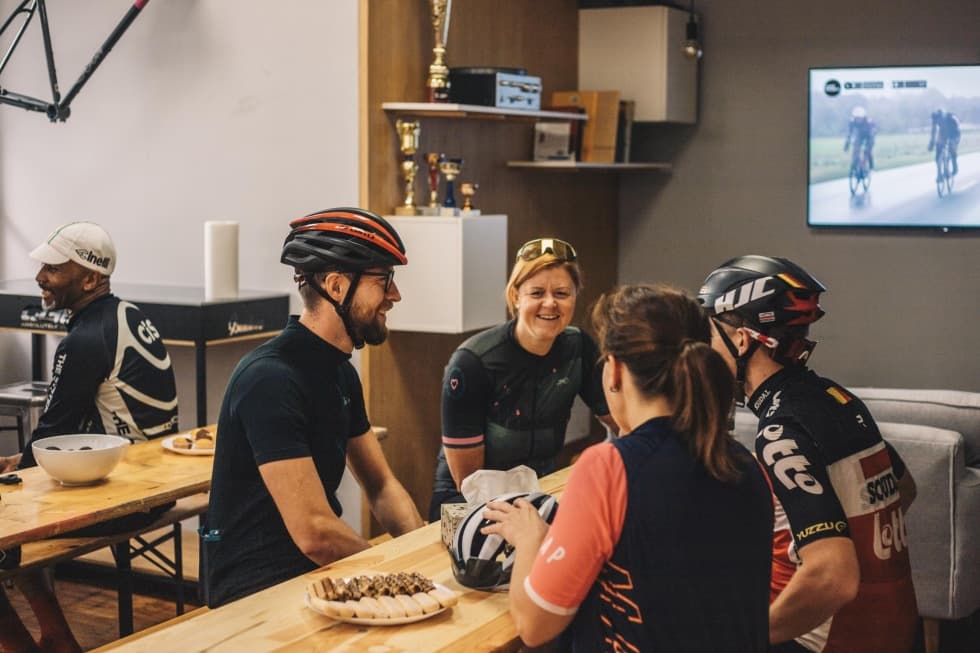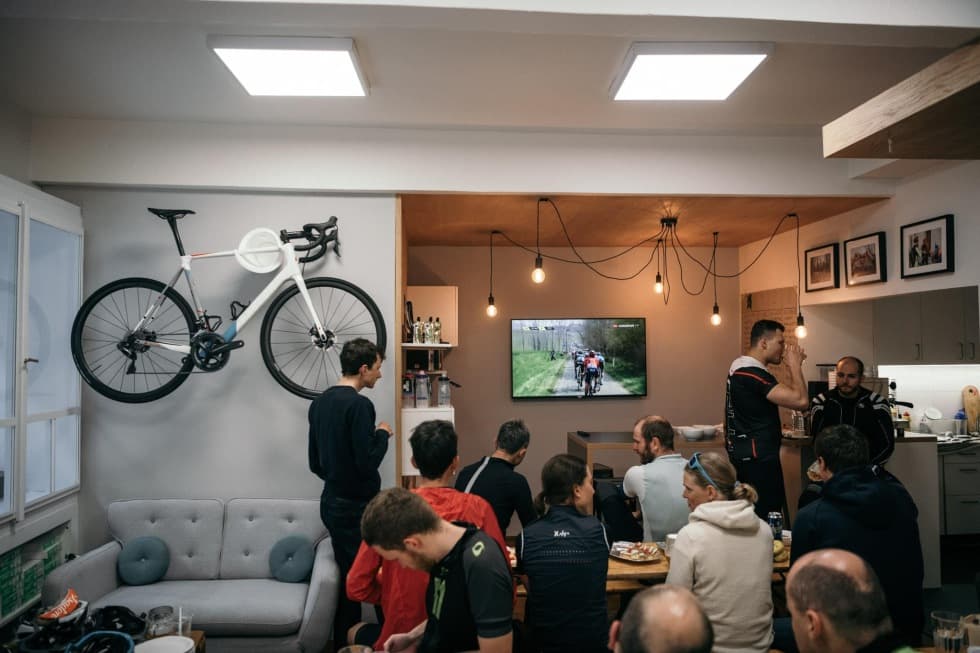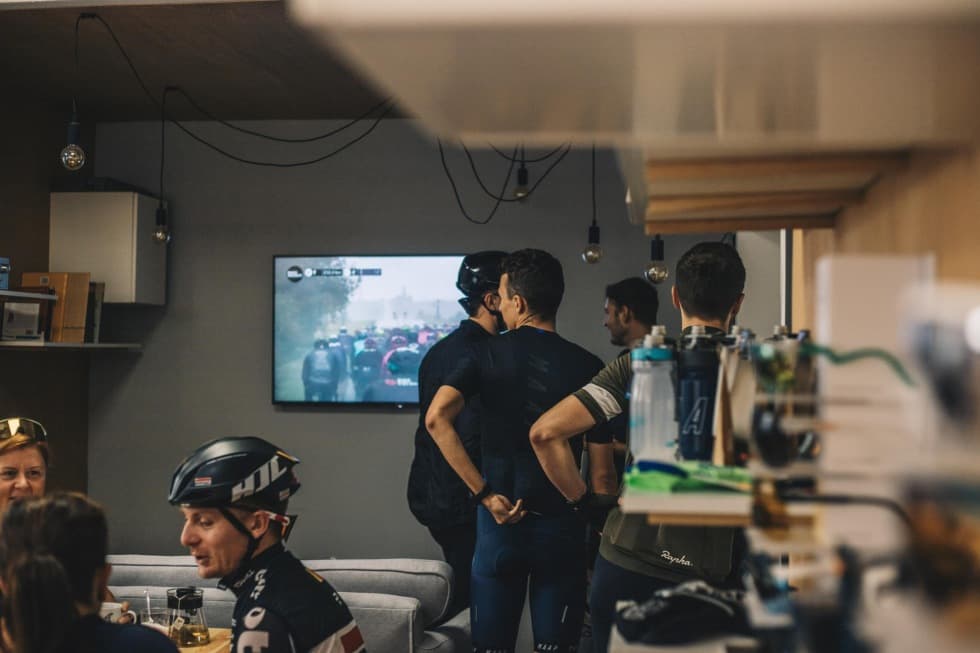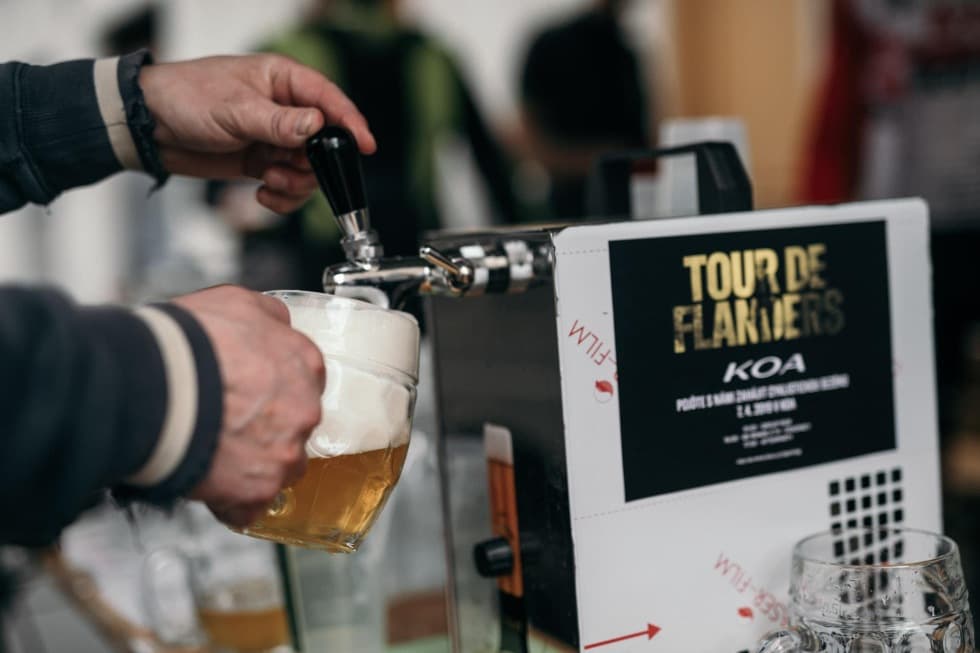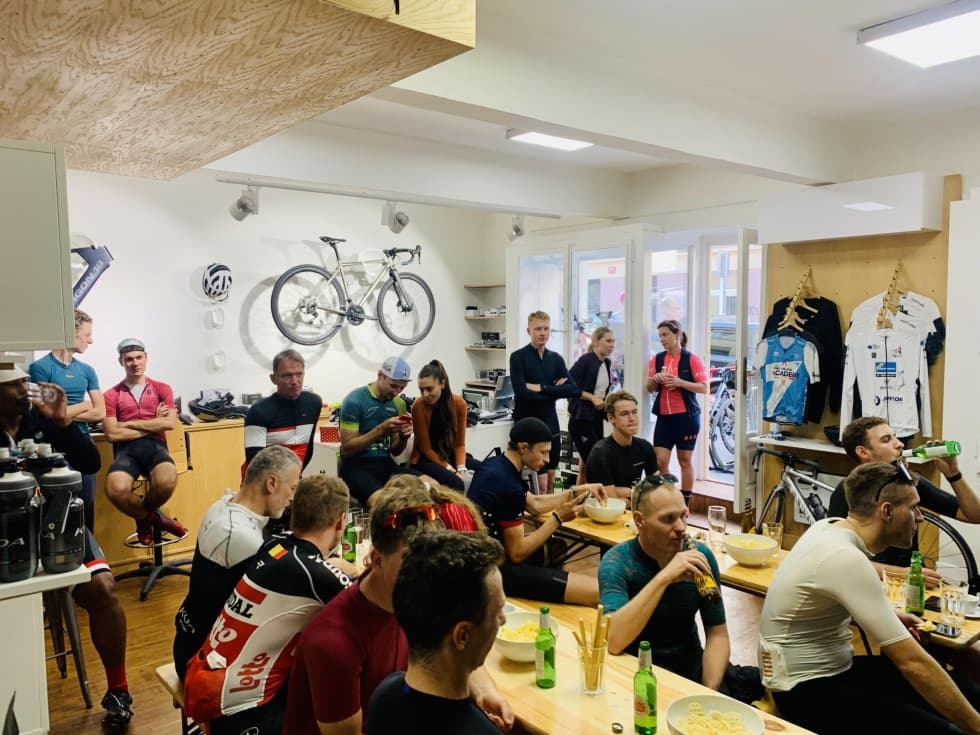 We always keep you up to date with the latest events, rides, parties and camps on social media. Follow us and join the KOA community!