It all started in Maui, continued on the Big Island... and then on Letná in Prague.
We did not start with triathlon and cycling until after we graduated from the Faculty of Physical Education and Sport (Charles University), but we did it properly: we did not stop until we achieved our first triathlon dream, which was the Xterra World Championships in Maui. Then we moved on to Ironman, a second visit to Hawaii and then everything was moving towards opening our KOA studio in Prague, Letná in 2018.
Since then we have been coaching, fitting, servicing, building bikes and organizing rides and training camps. And we have taken on Vítek and Max, our great colleagues. We have been constantly looking for new ways to push both ourselves and you forward. We help you find your way to train well, fulfill your dreams and enjoy the sport in every way.
In Hawaiian KOA means brave, courageous. And in our eyes, that is exactly what anyone who decides to take on this adventure of endurance sports is. It is a hobby that requires a strong will, determination and perseverance, and we are proud of each and every one of you who are in it with us. Thanks!
Jan and Radka Falge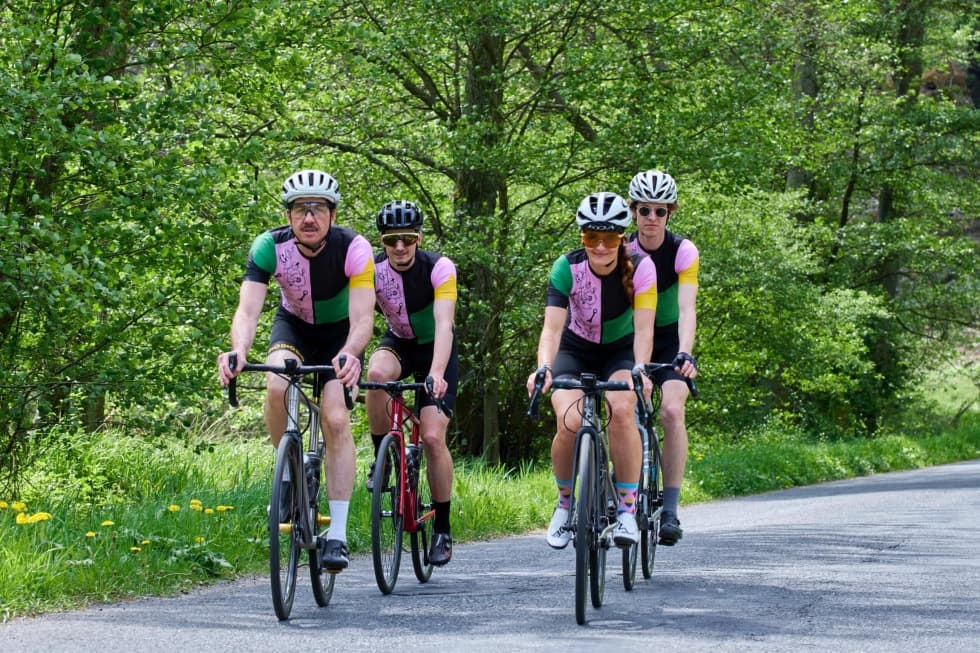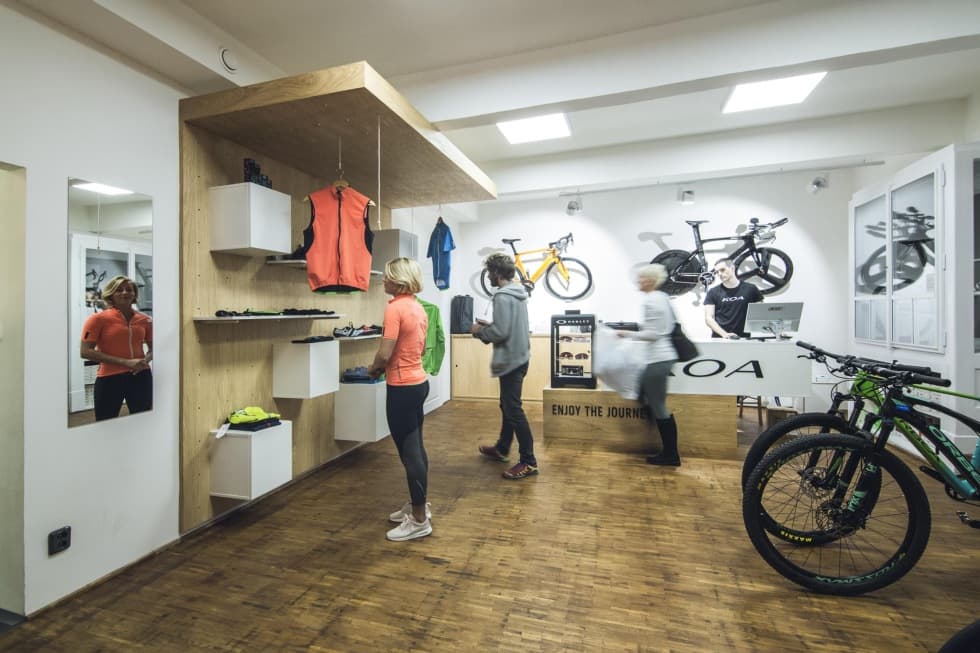 bike SHOP
​​We have good news for you, the ideal bike exists! You will not find it in any catalog, but we can build it together. Thanks to our process, based on a personal meeting, material and brand selection, followed by a bike fit and a selection of customized components, we will build you a bike that fits like no other. You are not sure exactly what it is that you want? No problem, we will figure it out together.
bike fitting
The difference between a great bike and a pain machine is sometimes a bike fit. We perform a 3D biomechanical analysis of your movement, address your comfort, safety of control, efficiency and think how to minimize the risk of an injury. We use Retül and Gebiomized technologies. But even the most advanced technology will not guarantee anything if you do not have a fitter who understands their craft. We offer both. It was Jan Falge who introduced seating adjustments in the Czech Republic using Retül technology. He has more than 10 years of experience and hundreds of completed fittings. You will not find a more qualified fitter in the Czech Republic.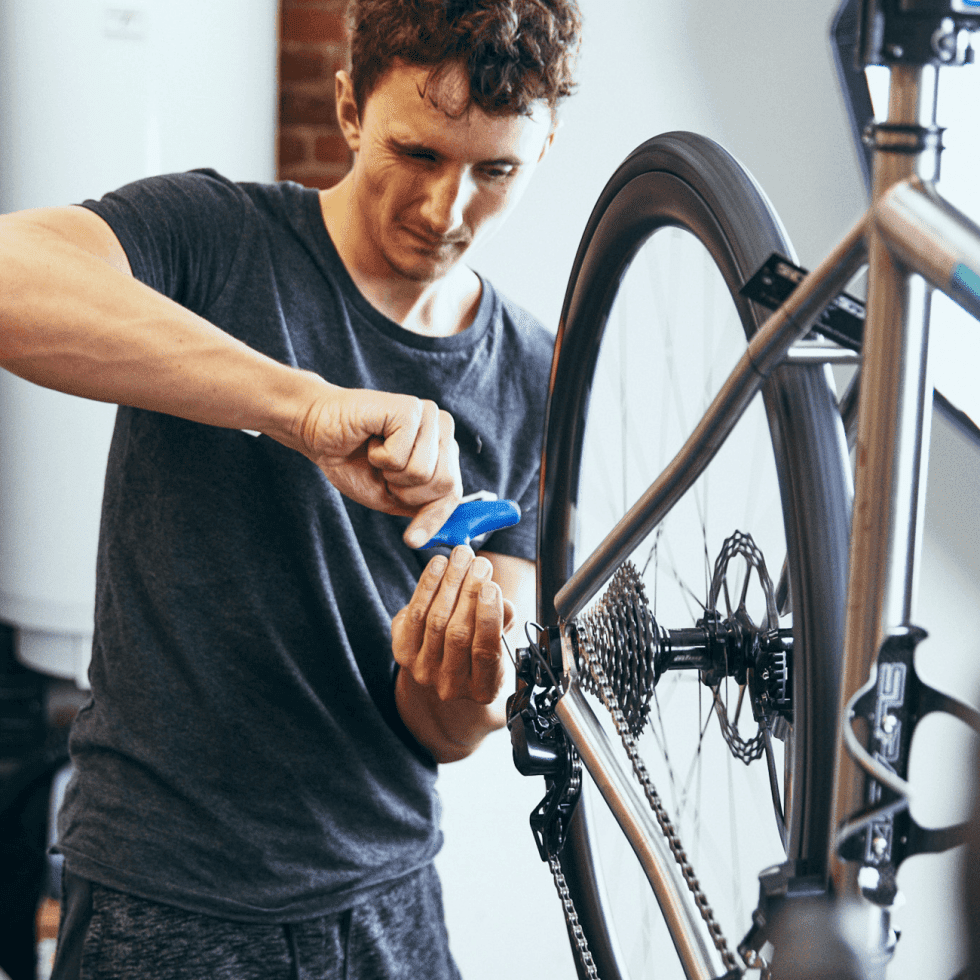 bike service
Road bike, gravel bike, MTB or time trial bike – our mechanics can handle it all. Vítek the racer and Max the messenger have the highest demands on the technical condition of a bike, so you can be sure that after their intervention your machine will be in top shape.
training
Are you for an endurance race or just want to work out? Our classes are suitable for everyone. Classes are held in an intimate and friendly environment with a maximum capacity of 6 people and a stable team of coaches. Your pass has unlimited validity and can be used for any of our exercise and running sessions. Take a look at our schedule and pay us a visit. The first class is free.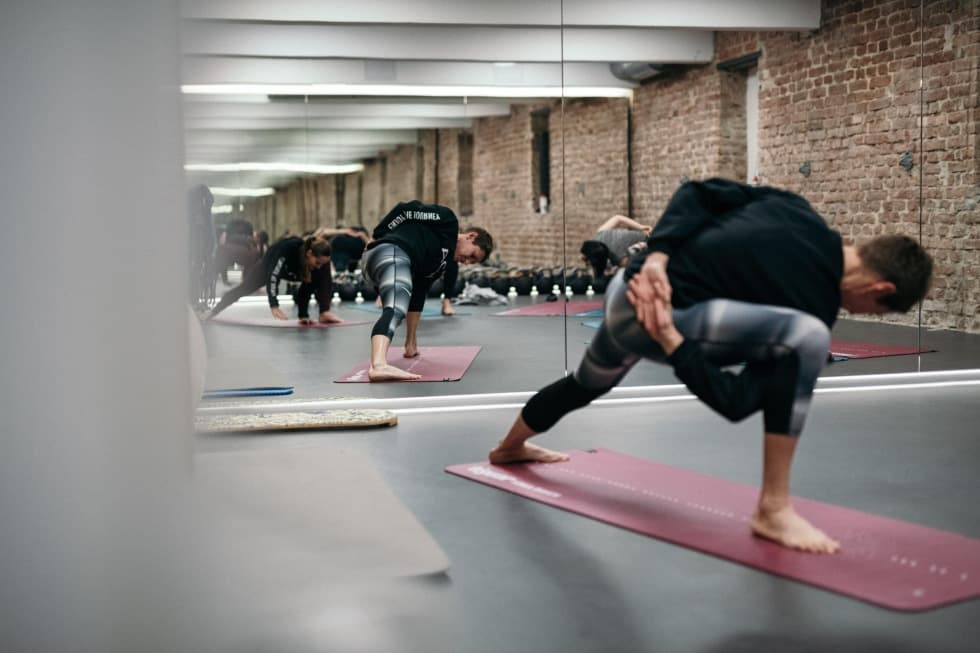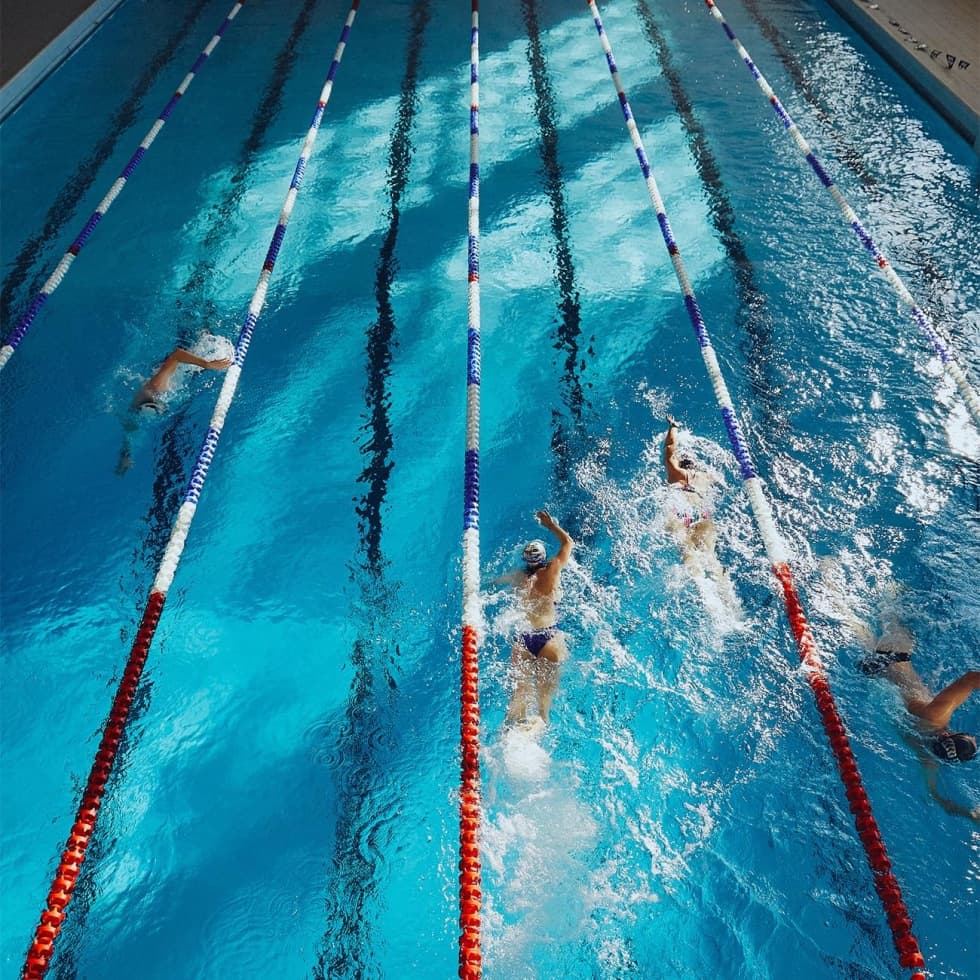 online coaching
Triathlon, running, swimming. Tell us what your goal is and we will create a customized training plan for you. We work with beginners, amateur and pro athletes of all levels and ages. In addition to our group training sessions (swimming and running), we also prepare individual online plans. Are you training for a race or do not have the time to attend group classes? Individual attention and feedback will take your training to the next level.
community
Everything we do usually starts with a chat over coffee, roasted for us by our friends from Bohemian Coffee House. At KOA, we organize events where our athletes like to meet – social rides, we watch races together or have KOA beer tap parties. We also enjoy meeting people outside of training. We have been building a community of athletes who motivate and push each other.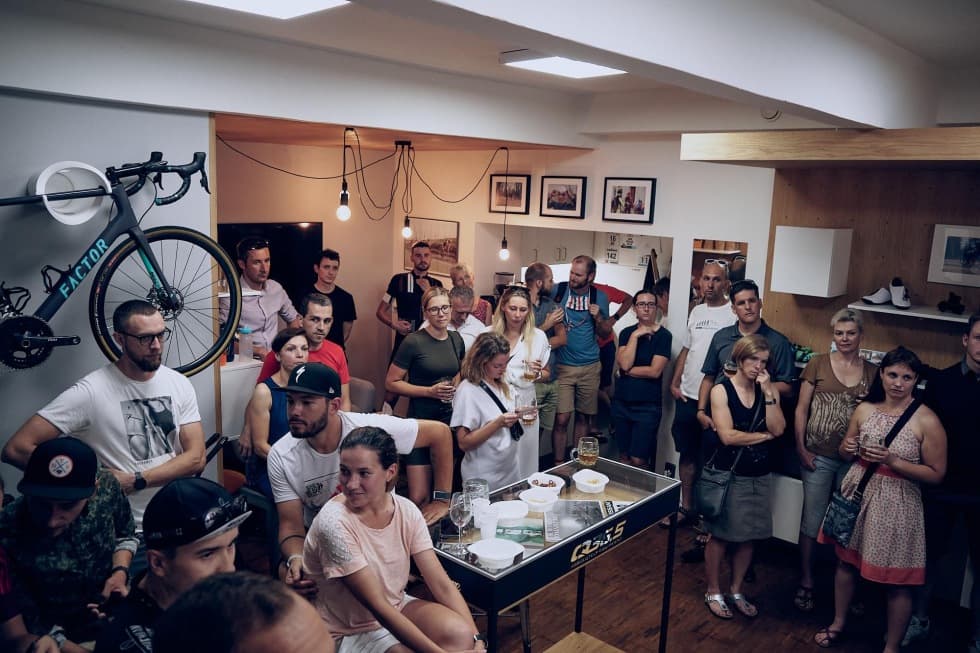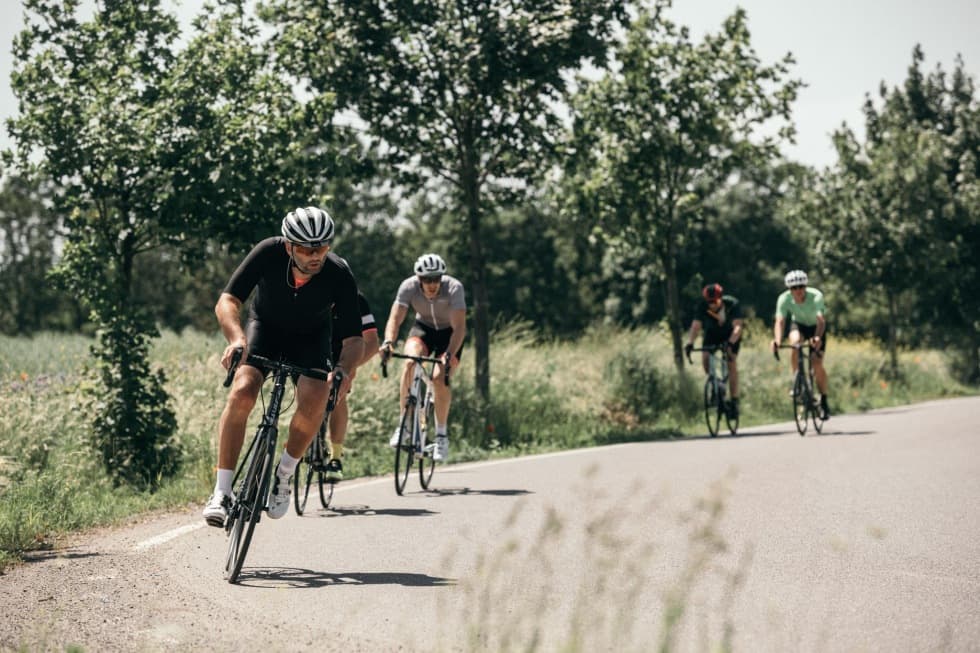 training camps
In addition to the classic triathlon training camp, we organize a cycling weekend together a couple of times a year. You can expect tested routes, comfortable accommodation and an accompanying vehicle with refreshment and service tools. We always ride in groups based on performance, so no one is "holding anyone back" or "trying to break" anyone unnecessarily. It is up to you whether you want to treat the weekend as a holiday or as a real training.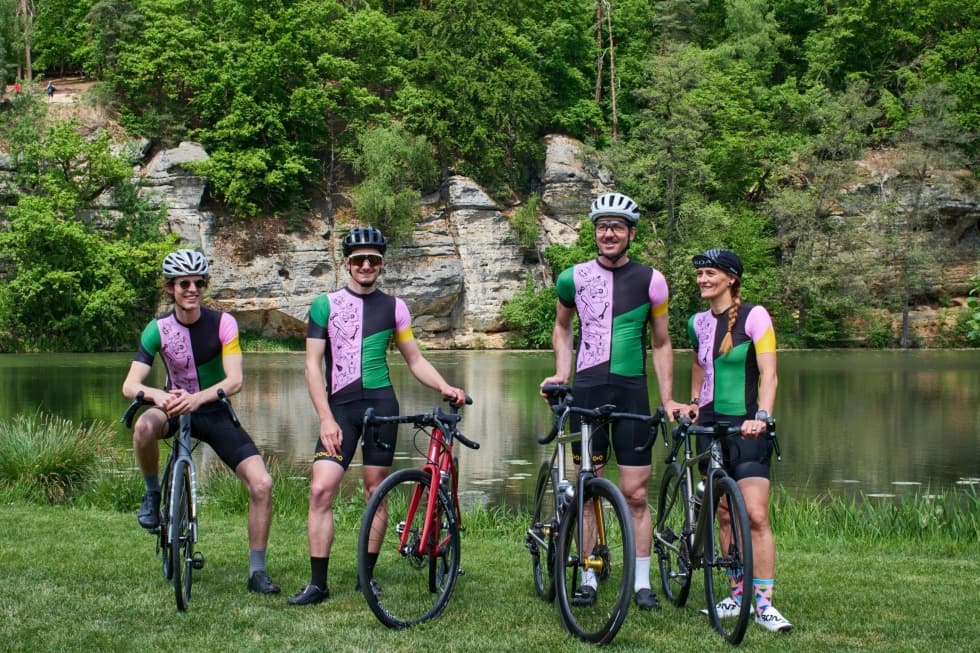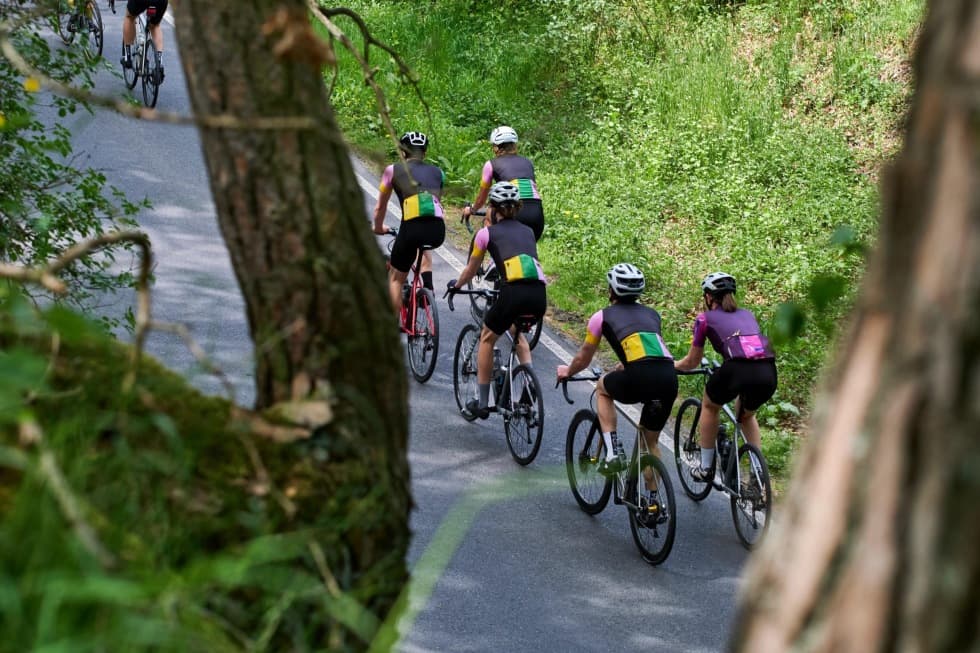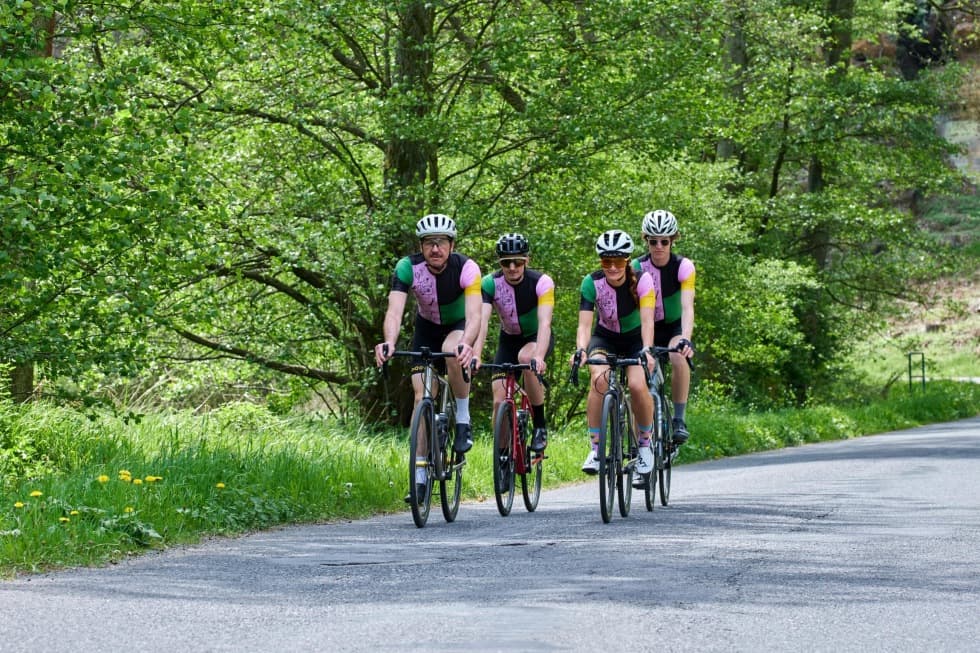 For behind-the-scenes information, invitations to rides or club nights follow our social networks. #staykoa