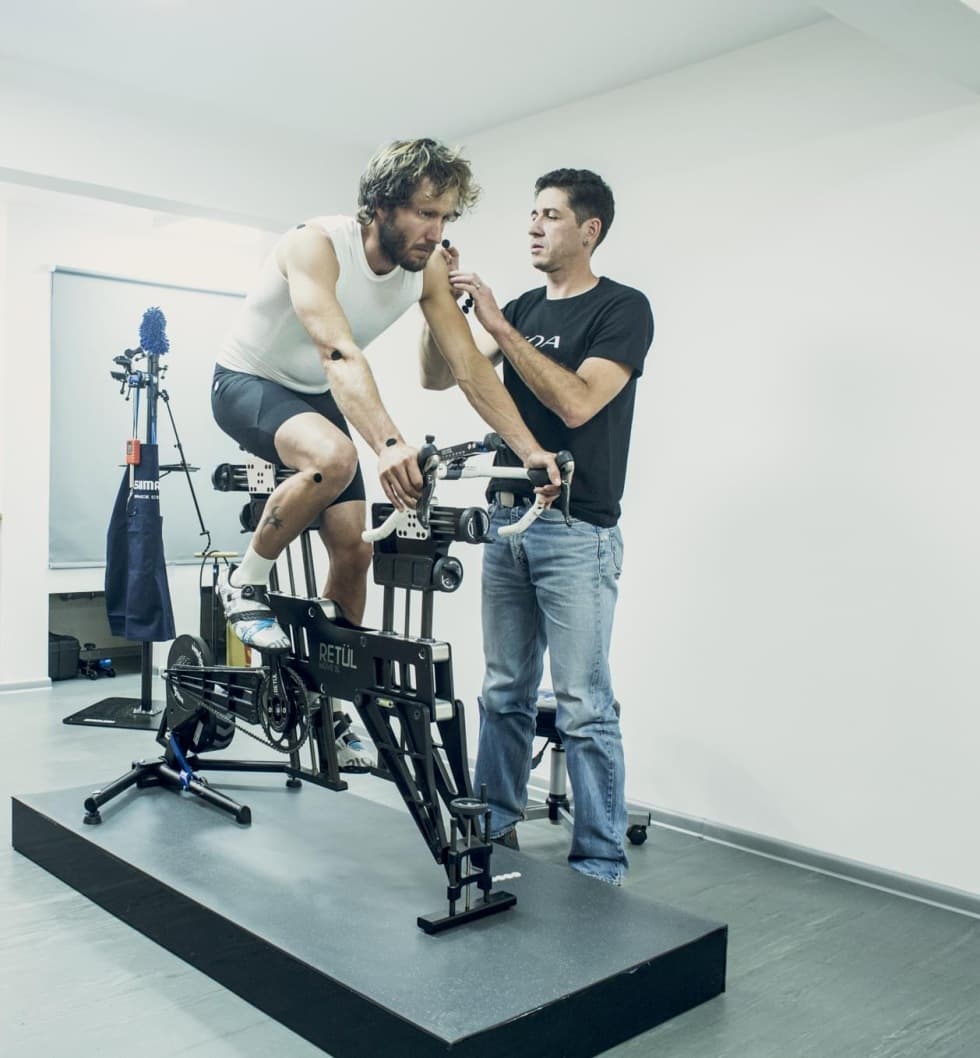 book your date
Please select your bike fitting date in our calendar on Reservio. Then fill in the required information about you and submit your reservation. Want to book a few weeks in advance and have not found a suitable date? Call Jan on +420 775 367 648.
HOW DO I BOOK A BIKE FITTING?
Click on the link to our Reservio. Select a free bike fitting date in the schedule of classes. Then fill in the form with your details:
1) What type of bike you will arrive with (road, mtb, gravel, time trial) or whether you want to measure on a positioning bike first before buying/building a bike and then on your new bike.
2) How many miles you ride per year.
3) Your height and weight.
WHAT SHOULD I BRING WITH ME TO BIKE FITTING?
Bring your cycling pants and sleeveless jersey or tank top, cycling shoes and your bike (if bike fitting on your bike).
NAre you not sure what service you need or have a supplementary question about bike fitting? Email us or call Jan Falge on +420 775 367 648.
DO YOU HAVE A QUESTION?
Have you not found the answer to your question? Write to us!